A Clockwork Brain Gets a Major Rewiring!
When we released A Clockwork Brain on iOS, back in 2012, we felt proud to have infused a breath of fresh air in the rather plain-looking, brain-training apps of the time. Millions of players downloaded the game since and we received thousands of excellent reviews from all over the world. We had a lot of plans for further development, but they got delayed.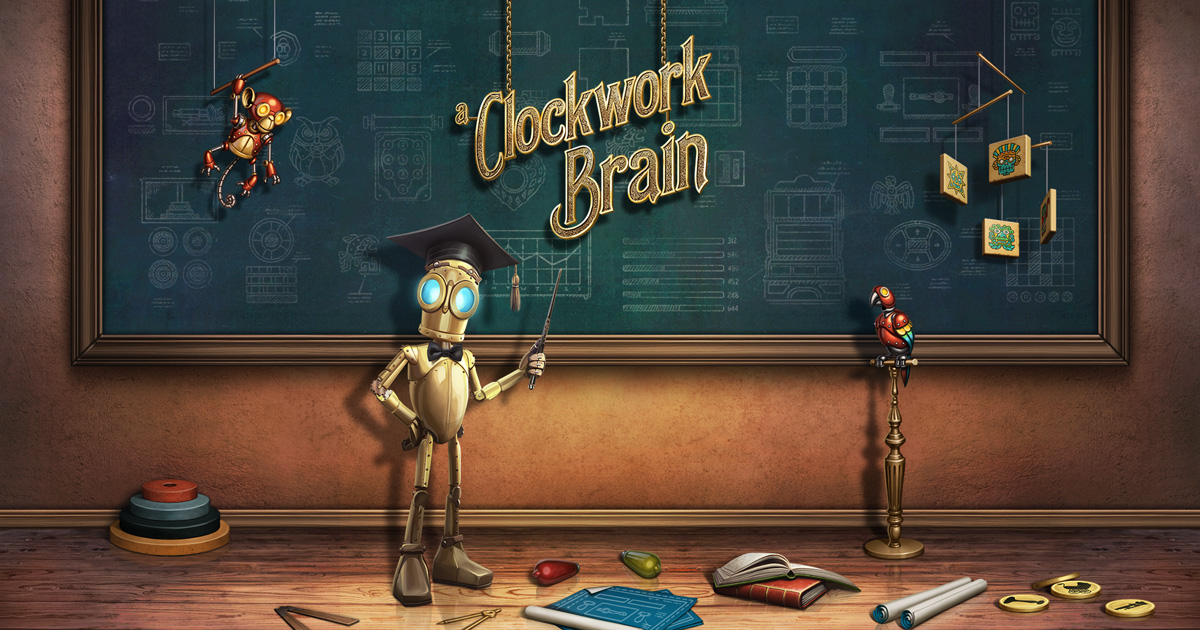 In the summer of 2014 we started working on a cross-platform version of the game, which would offer players the chance to play with Sprocket and his ingenious contraptions on Android devices (Google Play & Amazon Appstore). Later on, we aimed to support Windows Phone as well, and so we partnered with Microsoft.
This was all very exciting, but we soon realized we were missing something important from the mix. We wanted players to enjoy A Clockwork Brain day after day, as well as feel they're progressing and getting better in time. We thought hard and came up with a set of new features, which we believed would create a brand new experience for our players.
And then we thought "Wait a minute! With so many changes, we're making A Clockwork Brain 2.0!"
Coming Soon!
A Clockwork Brain 2.0 is a major upgrade to the current game and we've been working non-stop to bring you many great, new features.
We have already implemented a lot of the enhancements, but there's still substantial work and further polishing to be done.
In regards to a timeline, here's how we see things developing from here on, if everything goes according to plan:
Late July: 1st Beta on Android devices
Late August: 2nd Beta on iOS and Android devices
Once we have feedback from our beta testers, we'll determine how much work there still needs to be done, before we're ready for the official launch.
I'd like to thank you all for your love all these years and ask for your support in the coming months, as well. The future of A Clockwork Brain is bright with more mini-games and enhancements, including Multiplayer mode, for which we'll tell you more at a later time.
Stay tuned for a follow-up post, describing the upcoming features, along with screenshots from the game!
Argiris
Total Eclipse Co-Founder & CEO
PS: Be one of the first to beta test the new version of the game!